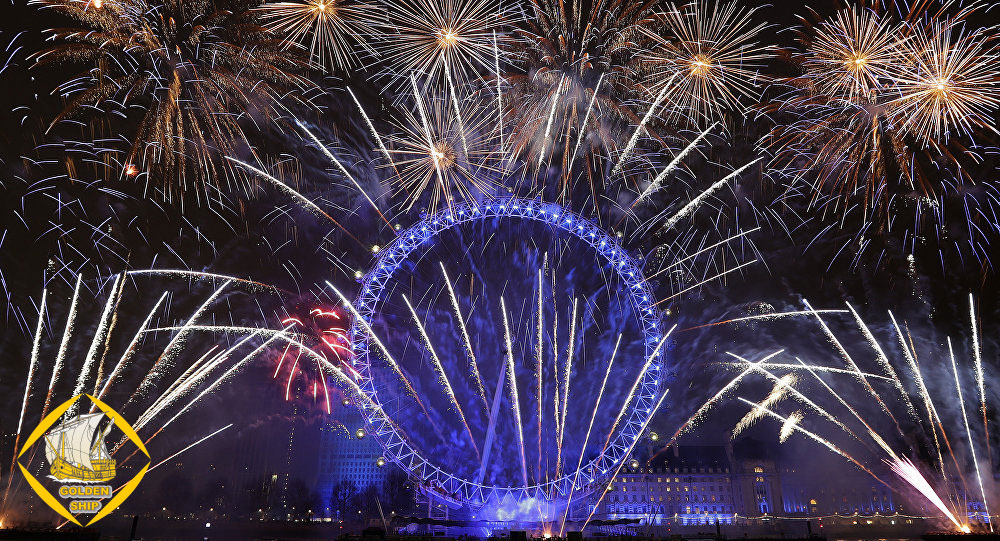 With 2019 just starting, you may have watched the New Year fireworks around the globe including the one in the famous LondonEye Ferris wheel!
Ferris wheel is attractive on its own and when the fireworks illuminate it in the dark of the night with the cheering crowd, it is a mesmerizing experience to remember!
You might even have childhood memories of the good time you had in an amusement park with a giant wheel!
Here are some world famous wheels to consider when you are traveling in other countries:
High Roller, Las Vegas Strip, Nevada, US (The current tallest wheel with 167.6-metre, in Las Vegas, US, which opened to the public in March 2014)
Singapore Flyer, Singapore
Star of Nanchang, Nanchang, China
Melbourne Star, Melbourne, Australia
Wiener Riesenrad, Vienna, Austria
Niagara SkyWheel, Ontario, Canada
Big-O, Tokyo, Japan
Future projects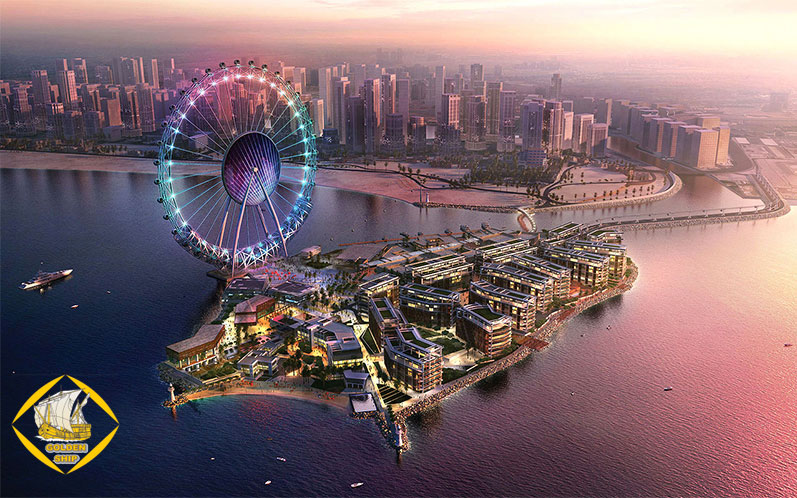 Ain Dubai (Dubai Eye) will be the tallest Ferris wheel in the world and now it has another hidden feature to get your adrenaline pumping.
One of the legs of the structure will be fitted with the highest rope-climbing platform in the world. At a height of 150 meters, the structure will now be breaking two world records as soon as it opens later this year, with Ain Dubai standing at 210 meters.
Even by looking at the pictures on the internet, you can feel the thrill of riding such giant wheels! But have you ever wondered when was this spinning machine invented? How does it work? Who makes these giant structures?
In this article, we are going to answer those questions for you!
Early History
Ferris wheel was the American answer to the Eiffel Tower! Gale Ferris Jr., a 33-year-old engineer from Pittsburgh, had a vision and quickly sketched a huge revolving steel wheel for a fair in Chicago.
Ferris was not the first to imagine such a wheel. In fact, a carpenter named William Somers was building 50-foot wooden wheels at Asbury Park which called it a roundabout and he even patented his design.
But Ferris had not only been challenged to think big by his boss; the huge attendance expected at the fair inspired him to bet big. He spent $25,000 of his own money on safety studies, hired more engineers, recruited investors. On December 16, 1892, his wheel was chosen to answer Eiffel and so the first Ferris wheel was invented and was named after him!
How does it work?
It is an amusement ride consisting of a rotating upright wheel with multiple passenger-carrying components attached to the rim in such a way that as the wheel turns, they are kept upright, usually by gravity.
Some of the largest modern ones have cars mounted on the outside of the rim, with electric motors to independently rotate each car to keep it upright. These wheels are sometimes referred to as observation wheels and their cars referred to as capsules, however these alternative names are also used for wheels with conventional gravity-oriented cars.
Transportable designs are made to be operated at multiple locations, as opposed to fixed wheels which are usually intended for permanent installation. Small transportable designs may be permanently mounted on trailers, and can be moved intact. Larger transportable wheels are designed to be repeatedly dismantled and rebuilt, some using water ballast instead of the permanent foundations of their fixed counterparts.
Double and triple wheels are those comprising a vertical column supporting multiple horizontal arms, with each arm supporting a wheel. A triple variant is made in a way that each ride had three main components: the wheels with their passenger cars; a set of supporting arms; and a single central supporting column. Each wheel rotates around the end of its own supporting arm.
An eccentric wheel differs from a conventional wheel in that some or all of its passenger cars are not fixed directly to the rim of the wheel, but instead slide on rails between the rim and the hub as the wheel rotates.
Spokeless wheel is the latest invention when it comes to wheels. China recently unveiled "Bohai Eye" in Shandong Province. With diameter of 125m and total height of 145m, it is 10m higher than world-renowned "London Eye"! Built on the Bailang River Bridge, the wheel will have 36 cabins, each carrying 10 people, offering them birds-eye views of the Bohai Gulf estuary during the 28-minute round trip. Without the spokes, one might wonder how the wheel spines and the truth is: it doesn't spin; instead, the cabins rotate around the stationary rim pulled by built-in running gears!
Who makes the giant wheels?
The golden ship factory is the largest and oldest manufacturer of amusement park machinery in Iran. With more than 25 years of experience and help from the best creative designers of the country, the factory has been manufacturing and constructing the most modern amusement park equipment in Iran.
With Mohammad Hossein Amooei as the manager, the focus is on fun and quality. Making Ferris wheel is his personal passion and bringing joy to people's life is his mission.
The golden ship is considered the most reputed Iranian manufacturer and exporter of amusement park equipment with exports to the MENA countries, Turkey and Azerbaijan. It has received several letters of appreciation from customers in these countries.
Final thoughts
With the fast digital life that is forced upon us, having some real amusement is everyone's dream so the amusement park is a growing industry by demand.
Although there are many manufacturers in the world who design the big projects with even a bigger price, having a reliable manufacturer in neighboring country to design and install the equipment is an advantage both in terms of cost and time.
Plus you can always take a trip and have a quick look at our factory and constructions. And as for the after-sales services and maintenance, the short distance makes it convenience to keep the wheels always spinning in your park!
Let the big wheel bring joy to life!